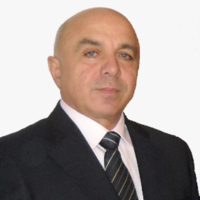 Prof. Dr. Agron Cuka
Higher studies at Beijing University of Spots, China. Teacher of physical education with sports classes from 1978-1982 and until 2022 lecturer at UST (University of Sports of Tirana). During several years in various positions such as: Deputy Director for Scientific Work, Head of Department and from 2016-2022 Rector of UST. In 1992, 3 months specialization at the University of Sports of Hungary. 13 years athlete with KS Tirana and 10 years coach. At various times member of the Board in the Athletics Federation, in the Executive Committee of the Olympic Committee, President of the Olympic Academy, Deputy. President of the Ski Federation. For several years Member of the Board of ICHPERSD (International Council for Physical Education and Sport). Author of three textbooks and a monograph as well as many presentations in conferences and publications in the domestic scientific journal and abroad.
Actually lecturer at the Department of Education at UET.