Dear parents,
You have encouraged, motivated, guided, supported and inspired your children. Going to university is a great journey for graduates, and we know you are on that journey with them. As a parent, you will see your child support network grow and enjoy when their personal and academic passions thrive on career paths, research opportunities, extracurricular activities, which serve their community. UET believes in the principle of continuous work towards excellence in all aspects of life – intellectual, and professional. We strive to give our students the tools they need to excel professionally and make positive changes, with social responsibility in academic and professional settings. These are lofty goals, but we know you and your children are ready for the university challenge that will throw them into the job market tomorrow. Meanwhile, the UET registration process should not be a challenge and we want to help make it easier for your family. If you are planning your first visit to UET we can help you in advance with information about deadlines and registration criteria,
or to benefit from the many scholarships that the European University of Tirana offers such as those of excellence, talent and Kadare Scholarship.
Also one of the aspects that makes UET different from other institutions of higher education is the internationalization and dozens of scholarships from the Erasmus + program in the most prestigious universities in the European Union to complete one or more semesters in these institutions.
(Erasmus Scholarships and Exchanges)
For all these and many other information about UET you can come every day to contact the faculty leaders, our career counselors for your child to get the right academic and professional orientation, or you can contact at:
Location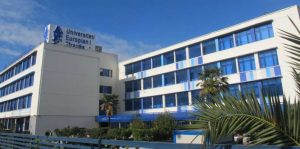 Address: "Gjergj Fishta" Boulevard, Nd.70, H.1, Municipal Unit No.7, Postal Code 1023, Tirana, Albania.
Quality and Accreditation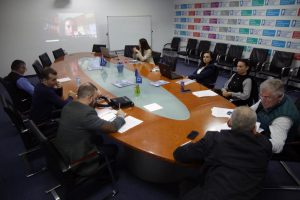 UET has full Albanian accreditation. Graduates receive an Albanian degree, UET is recognized as one of the best universities in the Balkans and the university attracts senior students from more than 15 countries around the world. Erasmus exchanges are one of the success factors, as UET has agreements with many European universities which offer scholarships and 1 year study opportunities.