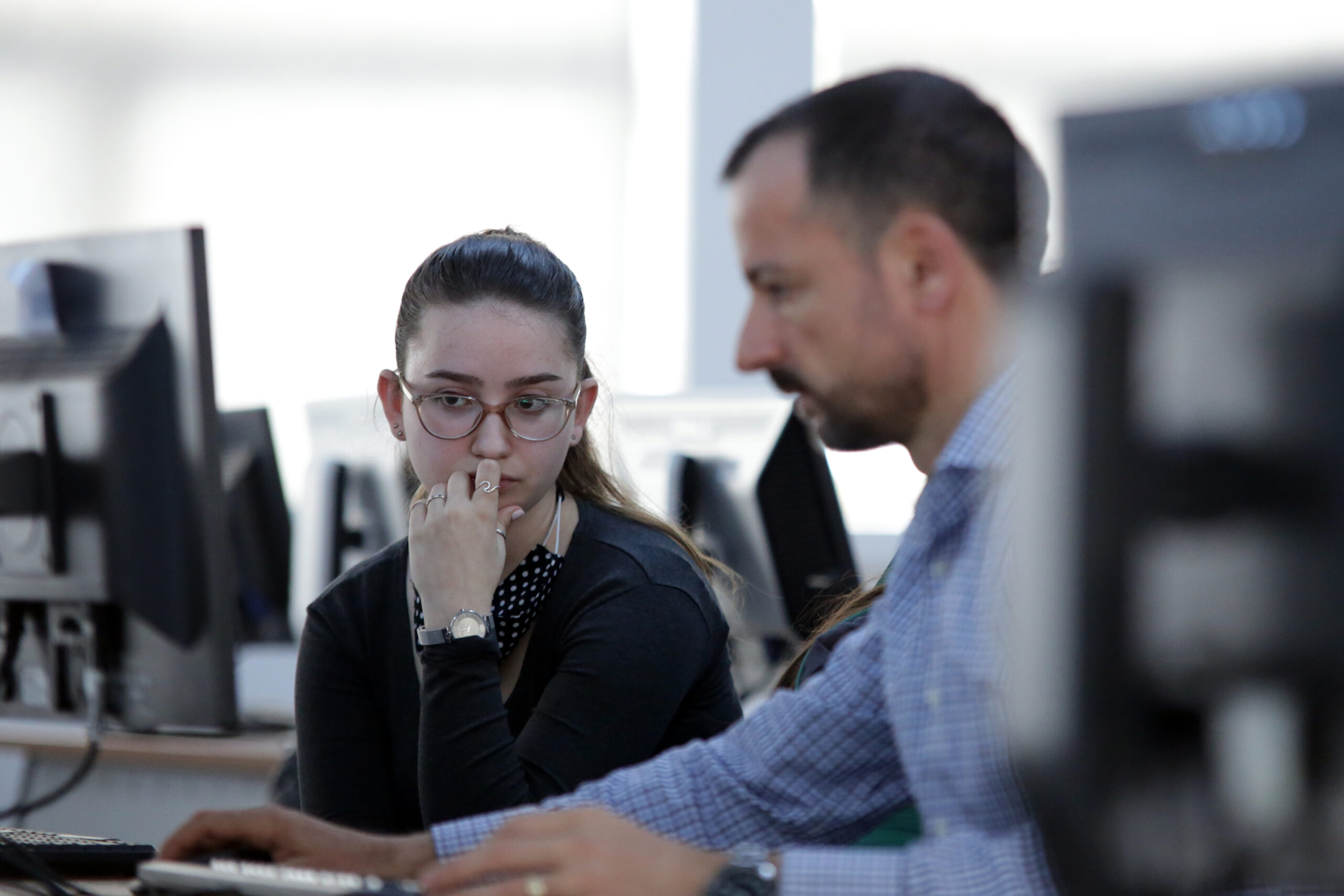 Why choose a Professional Master program?

Professional Master (MP) programs are of an applied nature and offer mainly practical training, for the achievement of professional objectives according to the chosen profile, in order to hire or qualify in a narrow direction. These programs are suitable for any age, any level, after completing Bachelor studies.
A Professional Master's degree develops in the student the ability for in-depth analytical and independent thinking, critical and professional evaluation, the ability to solve complex problems and to grow in a professional career. Another advantage of the Professional Master degree is the opportunity to be fully formed in the field you are interested in, as a valuable experience and guarantee for the labor market.
Professional Master programs are offered 60 ECTS credits. They are one of the most flexible academic products at UET, as these programs are constantly in the process of adapting to the demands of the local market and regional developments.

Attendance
For the Professional Master study programs, attendance is mandatory in the amount of 80% (eighty) of lectures and seminars.

Graduation
The Professional Master thesis is an applied, empirical work. The diploma thesis must be an original thesis, where the student mainly applies a theory, scheme, principle to a concrete object of study. The topic can be a case study or a comparative study. It contains 14-15 thousand words. The diploma is developed with the help of a professor who guides the student until the finalization of the diploma thesis.
Fakulteti i Shkencave Juridike, Politike dhe Marrëdhënieve Ndërkombëtare

"Drejtësi" me profil 'E drejta administrative'
"Studime të Sigurisë" me profil 'Çështje të sigurisë '
Fakulteti i Ekonomisë, Biznesit dhe Zhvillimit

"Financë" me profil 'Banka dhe Tregje Financiare'
"Financë" me profil 'Kontabilitet & Raportim Financiar'
"Financë" me profil 'Auditim dhe Menaxhim Risku'
"Financë" me profil 'Menaxhim dhe Vlerësim Projektesh'
"Marketing" me profil 'Turizëm'
"Marketing" me profil 'Inovacion'
"Marketing" me profil 'Menaxhim dhe Vlerësim Projektesh'
"Marketing" me profil 'TV Multimedia'
"Marketing" me profil 'Marrëdhënie Publike Politike'
"Menaxhim Biznesi" me profil 'Menaxhimi SME-ve'
"Menaxhim Biznesi" me profil 'Menaxhim i burimeve njerëzore'
"Menaxhim Biznesi" me profil 'Menaxhim dhe vlerësim projektesh '
"Menaxhim Biznesi" me profil 'Administrim Territori'
"Audit" me profil 'Auditim dhe Menaxhim Risku'
"Audit" me profil 'Kontabilitet dhe Raportim Financiar
Fakulteti i Shkencave Humane, Edukimit dhe Arteve Liberale

"Komunikim" me profil 'Marrëdhënie Publike Politike'
"Komunikim" me profil 'Menaxhim Marketingu'
"Komunikim" me profil 'TV Multimedia'
"Psikologji e Aplikuar" me profil 'Psikologji Klinike'
"Psikologji e Aplikuar" me profil 'Psikologji Shkollore'
"Psikologji e Aplikuar" me profil 'Psikologji Këshillimi'
Fakulteti i Inxhinierisë, Informatikës dhe Arkitekturës

"Informatikë e aplikuar" me profil 'Dizenjim dhe zhvillim aplikimesh'
"Informatikë e aplikuar" me profil 'Menaxhim të dhënash'
"Informatikë e aplikuar" me profil 'Siguria e sistemeve të informacionit'
"Informatikë e aplikuar" me profil 'TV- Multimedia'
"Informatikë e aplikuar" me profil 'Menaxhim dhe vlerësim projektesh'