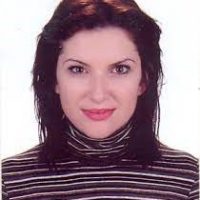 Dr. Briseida Andoni
PhD in Psychotherapy, Sigmund Freud University in Vienna, Austria;
MA Clinical-Dynamic Psychology at the University of Psychology, Padua, Italy;
BA in Personality Psychology and Interpersonal Relationships at the University of Psychology, Padua, Italy. With 11 years of clinical experience as a clinical psychologist in the Department of Psychiatry at QSUT, over 16 years of lecturer in private and public education, trainer, activist at several NGOs with a focus on human rights, author of many awareness articles for the public regarding social and topical phenomena, translator of several textbooks on Personality Psychology and Psychodynamics.

Areas of interest of scientific research:
Personality Psychology, Music Therapy, Environmental Stress, Psychodynamics of family and couple relationships.
Currently Lecturer and Head of the teaching group at UET, at the Department of Psychology, Education and Sports.