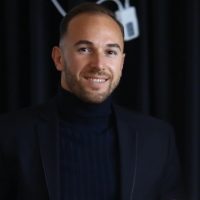 MSc. Gert L. Metani
Msc. in Physical Activity and Health, Faculty of Physical Activity and Recreation, Sports University of Tirana.
Gert holds degrees from two different Bachelor systems:
1. Faculty of Movement Sciences, Sports University of Tirana
2. Faculty of Law, University of Tirana.
In 2015 he has been certified from Albanian Police Academy and for several years has been engaged in Albanian Special Forces.
He has been part of the Albanian Football Association under the role of "Soccer Referee".
Gert is certified  as a "International Archery Trainer".
He is engaged on publishing research papers related to Physical Activity.