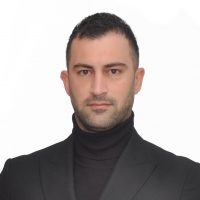 MSc. Marjo Shabanaj
Master of Science "Physical Activity and Health Specialist" at the University of Spots in Tirana. 2014 trainer in "Rehabilitation of Children with Autism", and the development of motor skills "SMART" sports center. Scientific Research at the International Conference in Sports Science, ICSS. Specialization and certification "Sports Administrator" International Olympic Committee "IOC". 2015 Certification "Personal trainer, Nutritionist".
Former footballer, since November 2011 specialist in the rules of the game of football, Football Referee at FSHF, Superior Category (Professional Football League) LPF.
Currently a full time lecturer at UET, at the Department of Psychology, Education and Sports.