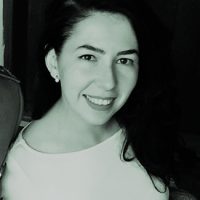 Dr. Irena Myzeqari
Irena Myzeqari has completed her doctoral studies in Communication Sciences and has 10 years of experience as a lecturer at the European University of Tirana.
Her scientific interests relate to the study of communication, media, identity, and collective memory. In 2020, she was part of the Lead Albania Program, provided by AADF and worked as an advisor in the Cabinet of the Minister of Foreign Affairs. She has won the scholarship for excellence in doctoral studies, an Erasmus + grant to teach at the University of Warsaw, and a scholarship from DAAD to pursue a specialization in German language and culture.
In July 2020 she attended a specialization course from Harvard Kennedy School, entitled "Leadership and Character in uncertain times", while in the summer of 2016 she attended a specialization course on "News Literacy" offered by Stony Brook University.
Since 2018, she has been part of the regional project on "Media Literacy". Irena has conducted a series of trainings in Albania and abroad; has referred to several important scientific conferences; is part of two COST Actions on cultural dissidence in post-communist countries, and "Women on the Move"; is part of the network of young academics of the "European Fund for the Balkans" and a member of the international initiative "Cultural Innovators Network".
Since 2012 she has been present in the visual and written media on issues related to communication, public speaking, etc.