Student council elections. Focus on returning to the auditorium post pandemic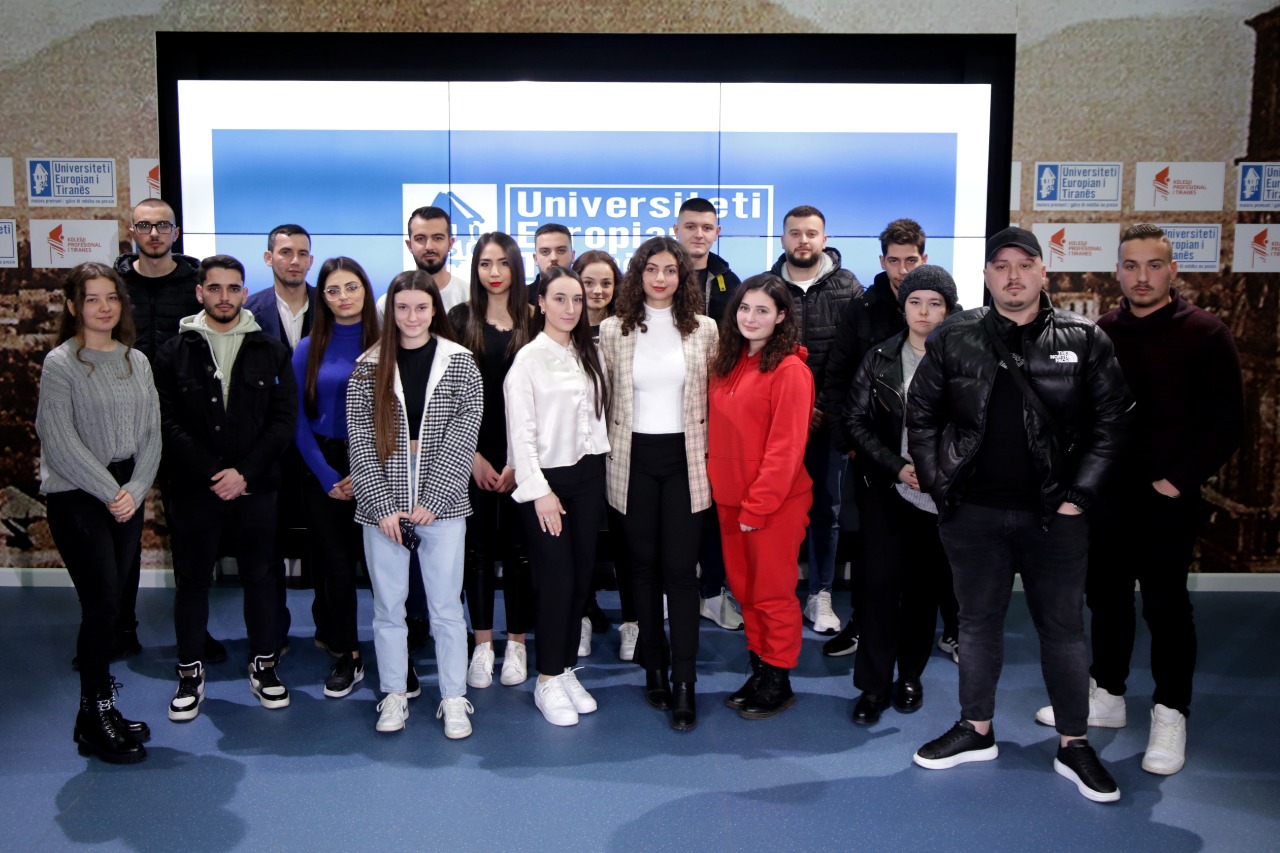 The Student Government is one of the main bodies of student life engagement at the European University of Tirana, which takes a special role not only in their representation in the academic senate, but also in the activation of students in many academic processes. In January, the university, due to the separation from the auditorium from the pandemic, held the Student Government elections UET 2022.
This year was given special importance as it was the first election after the pandemic, which "moved" students online and brought them back to the auditorium this academic year.
For the European University of Tirana, the Student Government is a kind of obligation to the rest. The aim of the Student Government at UET is to involve as many students as possible in relation to the decisions taken on their university, a representation which guarantees transparency and listening to the will of the students.
For this reason elections were held at the end of January for student representation.
Orjana Cekrezi, senator of the second year group of Business Management, was elected President of the Student Government UET 2022 with a very small difference to Ambra Perhati, senator of the group of the second year Imaging branch, who automatically becomes Deputy Prime Minister of the Government Student UET. Student Suada Brahimi, first year senator of the Finance branch, was selected in the role of Secretary of the government.
A female chair, democratically elected by the senators of all groups, democratically, in the Bachelor cycle at UET, promised the most active return of student life as one of the strongest points of choice of the European University of Tirana, for this important stage of everyone's life.
All three students will be at the center of students and initiators in undertaking activities, projects, initiatives and causes, which help and contribute to the well-being of student life. Students, leaders of the student government, aim to engage and motivate students, who by taking a little out of their academic routine through engaging in extracurricular activities, will make their student life even more attractive.
The European University of Tirana attaches great importance to leadership as a very good way to stimulate, motivate the student to progress in various areas of life making him an independent, ambitious and self-confident individual.
The Student Government of the European University of Tirana, as an independent structure and run by the students themselves, in cooperation with the office of the Student Dean, its importance lies in the fact that the voice of students has the opportunity to be heard more powerfully, their interests more consideration is given to problems that may exist to find solutions.