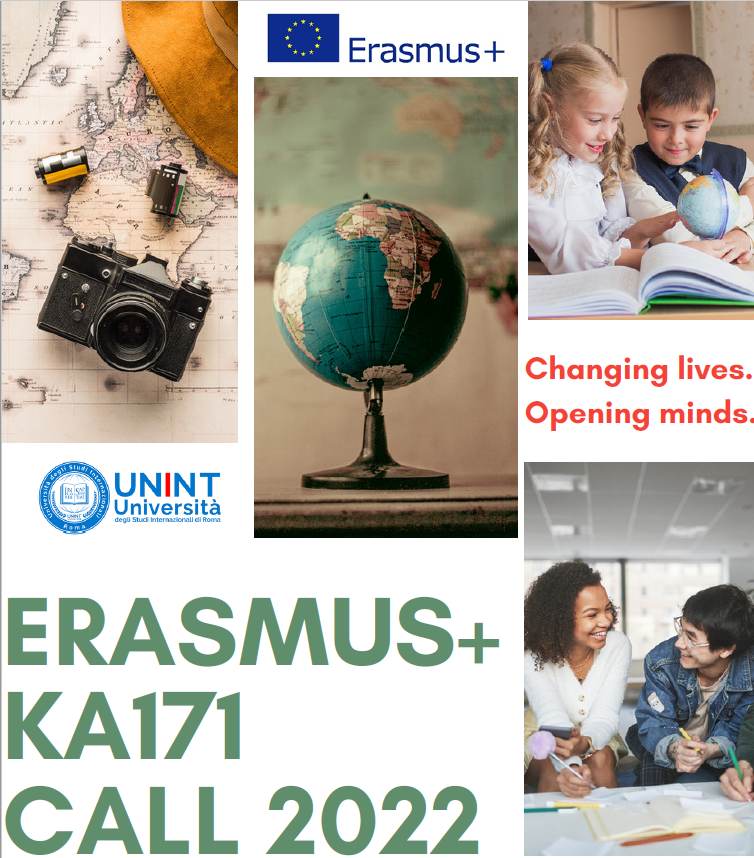 ICM KA 171 – CALL 2022
5 COUNTRIES, 8 UNIVERSITIES, 1 COMMON GOAL:
INTERNATIONALISATION
This project, funded by the Erasmus+ Programme under Key Action 1 (KA171), International Credit Mobility (ICM), aims to promote the mobility of students, teachers, and technical-administrative staff to and from destinations outside the EU. This project includes 8 universities from 5 countries (Albania, Italy, Montenegro, Morocco, Russia).
Participants from European University of Tirana selected through a transparent and non-discriminatory procedure will carry out their mobility period at Università degli Studi internazionali di Roma – UNINT (Rome, Italy).
GOALS
Create a multicultural and multilingual environment in order to overcome language barriers and encourage scientific development;
Internationalise the individual profile of students, teachers and technical-administrative staff;
promote values of inclusion, transparency and non-discrimination coherent with the principles of ECHE;
Lay a solid foundation for the implementation of joint academic activities such as research projects and educational pathways for the awarding of dual degrees.
TARGET AUDIENCE
Students enrolled in Bachelor's and Master's degree programmes;
teachers;
technical-administrative staff.
ERASMUS+ GRANT
STUDENTS: Outgoing European University of Tirana students have the opportunity to spend a mobility period abroad at UNINT (after the selection through a mobility call) without having to pay additional fees and receiving a scholarship of €850.00 per month plus a contribution for travel expenses (travel grant).  A top-up of €250.00 per month is reserved for fewer opportunities students and an additional contribution if the student opts for green travel. Please note that the student must achieve a minimum of 12 ECTS at UNINT.
TEACHERS AND TECHNICAL-ADMINISTRATIVE STAFF: Outgoing European University of Tirana staff will receive a per diem of €160.00 plus a travel grant and a possible additional contribution in case they opt for a green travel.
The host university will provide assistance with visa, insurance, and accommodation procedures. The European University of Tirana International Relations Office will remain available throughout the duration of the mobility to provide the necessary support.
Download Brochure (click here).